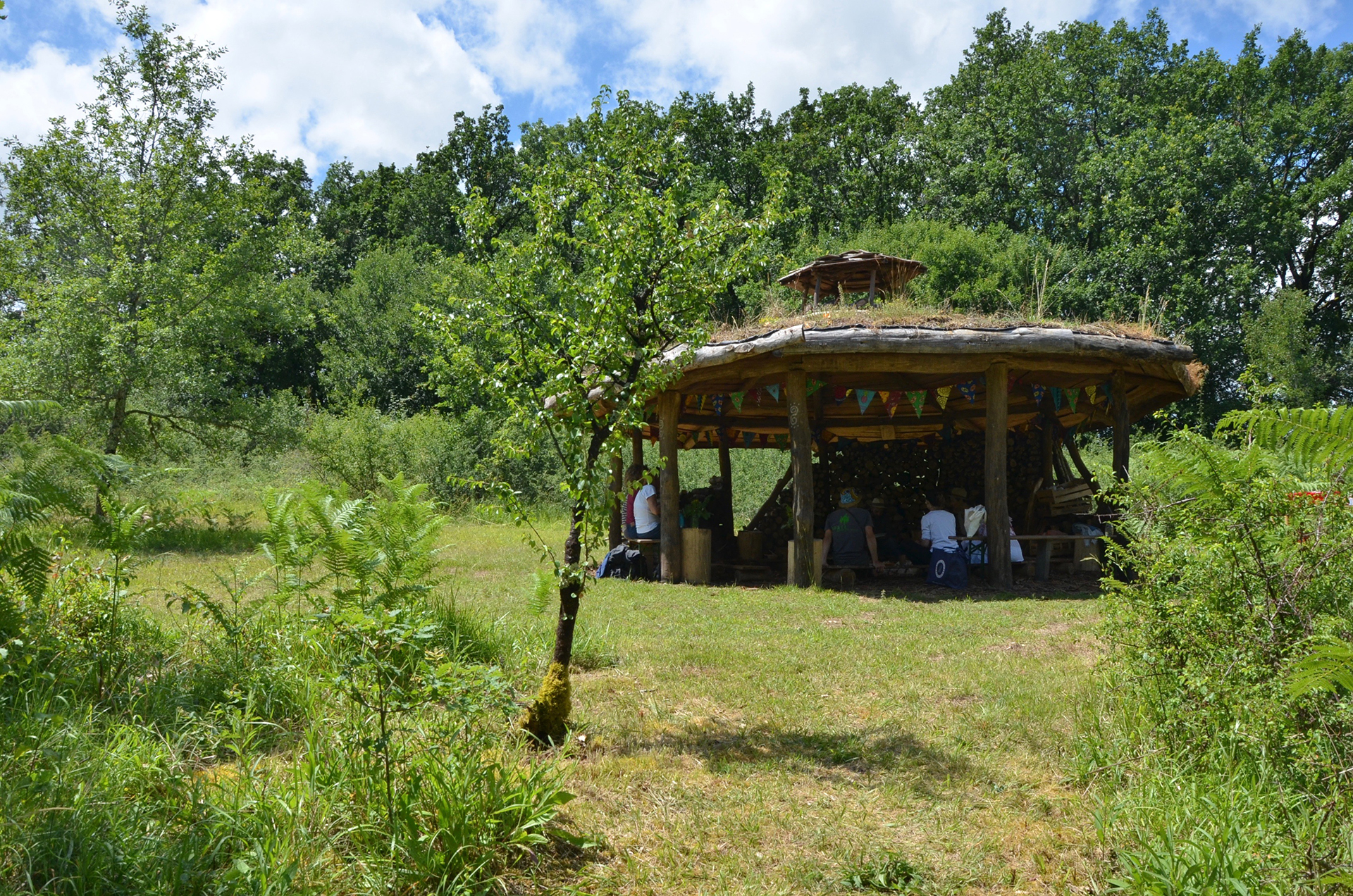 Connect with nature at "Les bois de l'espérance"
La Closerie de la Beyne – Gîtes, Restaurant & Well-being
Naussannes | Dordogne – Périgord | Nouvelle-Aquitaine | France
If you wish to immerse yourself even further into the wilderness at La Closerie de la Beyne, disconnect from wifi and electric lighting and reconnect with nature – both your inner nature and the animals and plants around you – we have created a retreat space in our woodland with beautiful facilites that blend into the surroundings while giving comfort and shelter.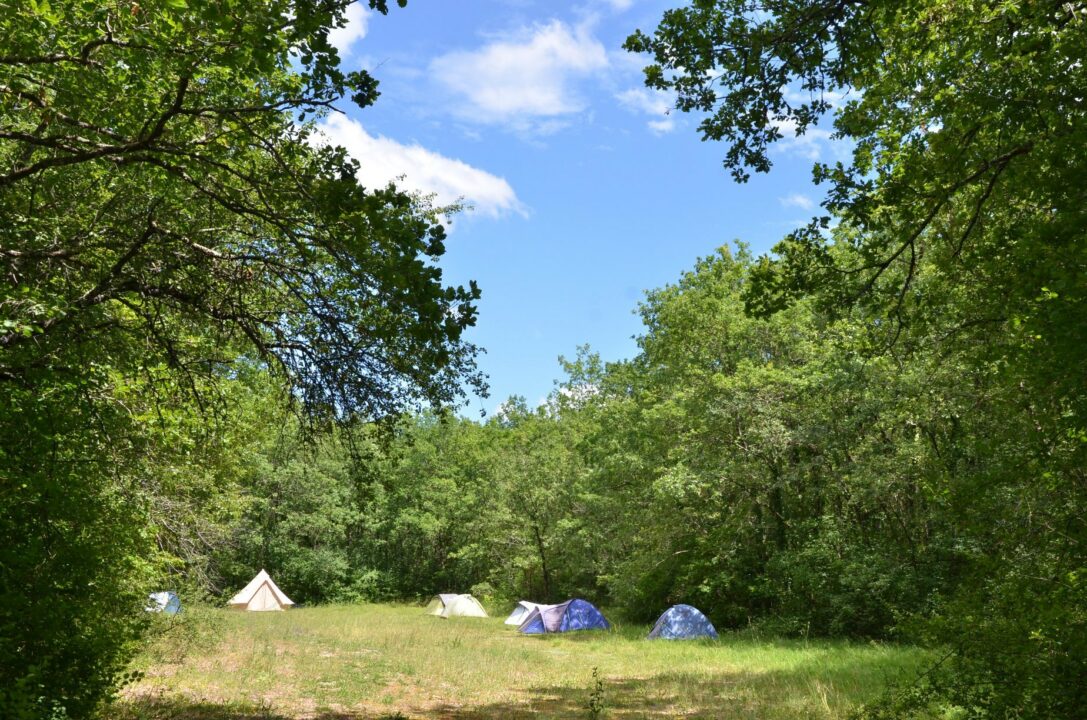 The campsite in "Les bois de l'espérance"
Put up your tent and sleep surrounded by nature in the heart of "Les bois de l'espérance", or string up a hammock amongst the trees for an unusual night enjoying the nocturnal wildlife.
For groups who prefer to sleep under a roof, we also offer a dormitory that can accommodate 20 people, with hot showers and toilets next door.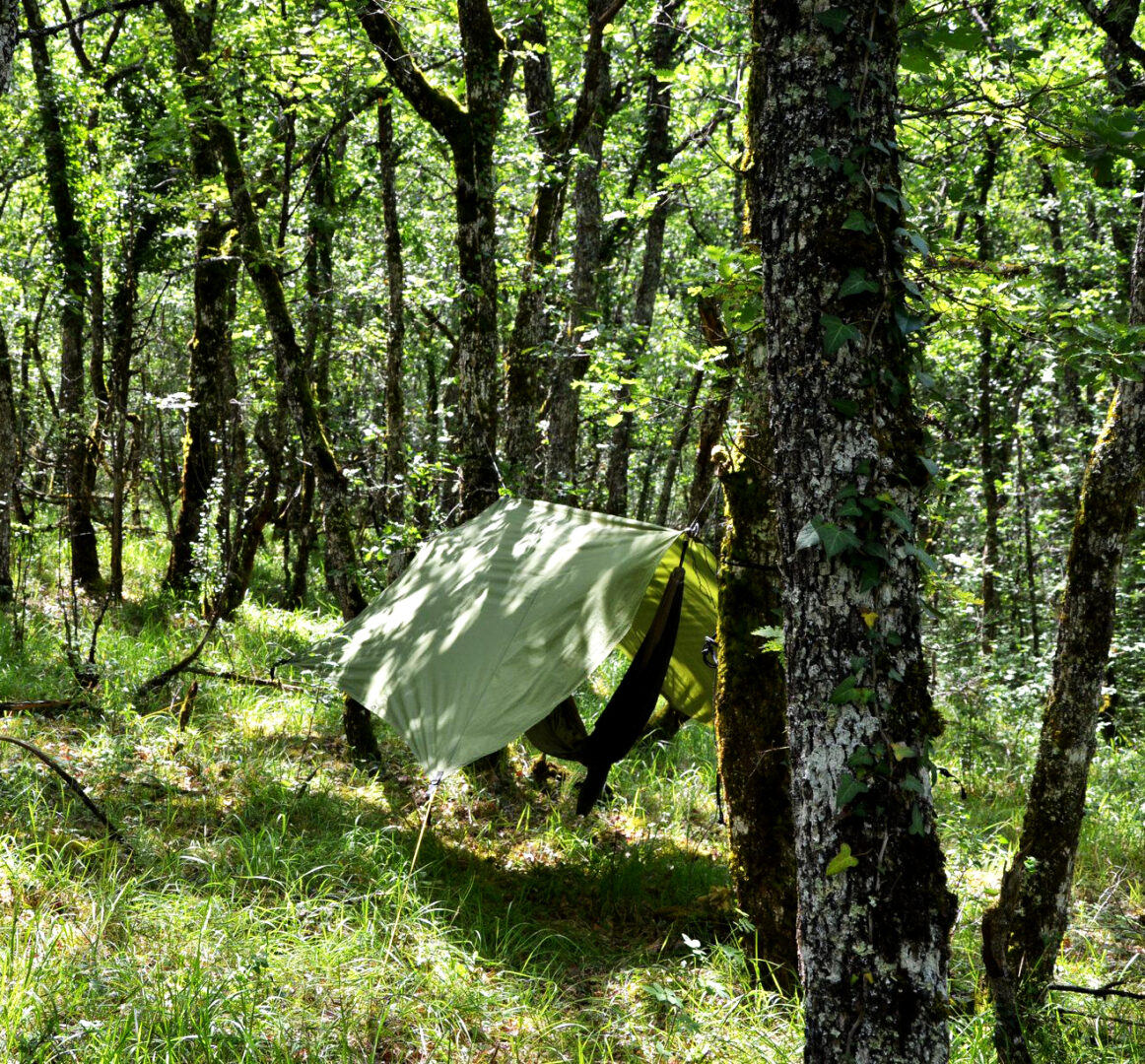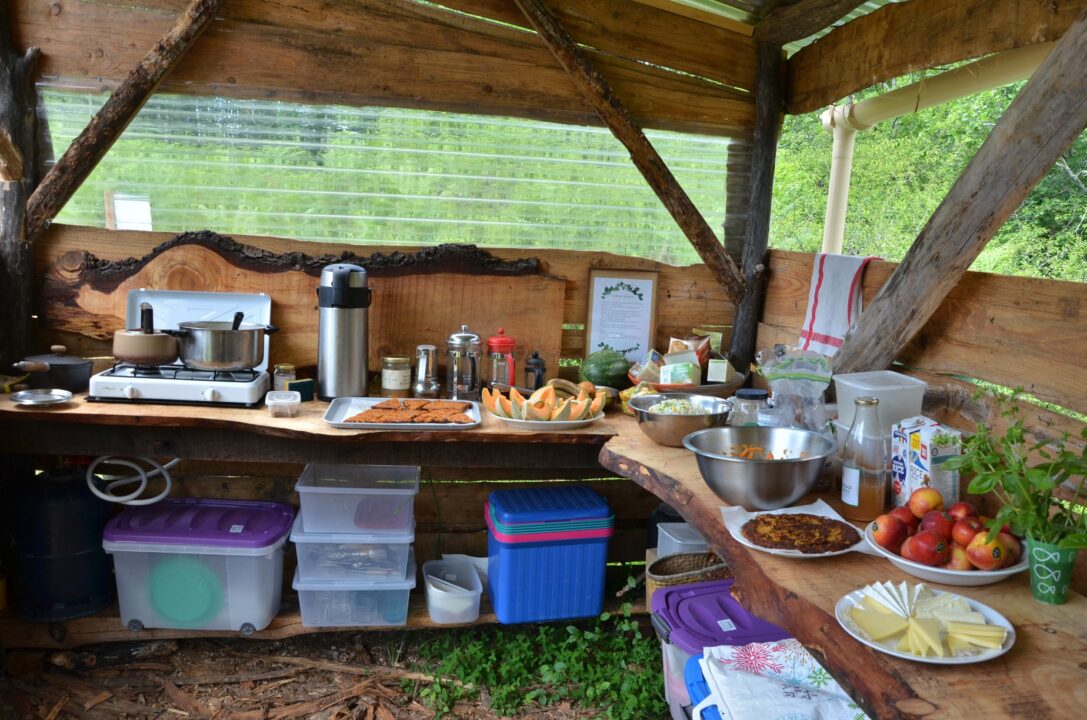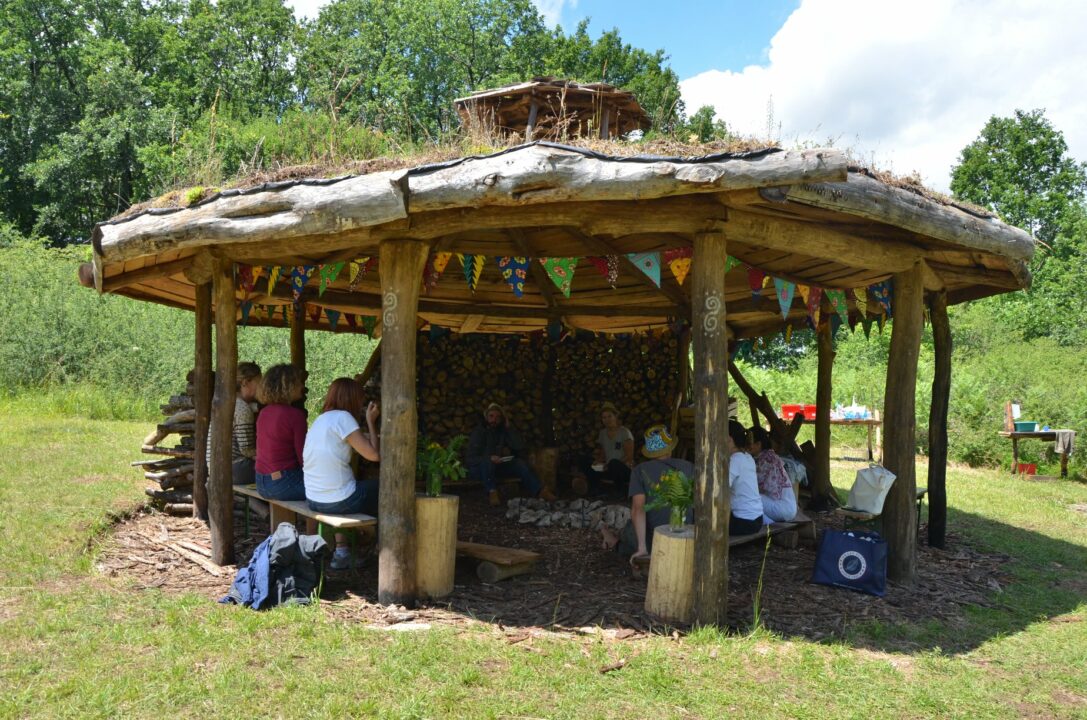 Common areas and services
The central heart and hearth of "Les Bois de l'Espérance" is the roundhouse which serves as a gathering place around the fire for meals or activities. Built with love using only materials from the surrounding woods, this natural green roofed structure creates a sense of a magical other world.
Adjacent is a fully equipped kitchen area with cedar benches and gas cooker, a dining pavilion with banqueting table and benches to seat twenty people, a nature museum to inspire you to explore, and rain water fed washing up and hand washing areas. There is a grill for cooking on the central fire or a barbecue. There are two sets of compost toilets and cabins for solar showers.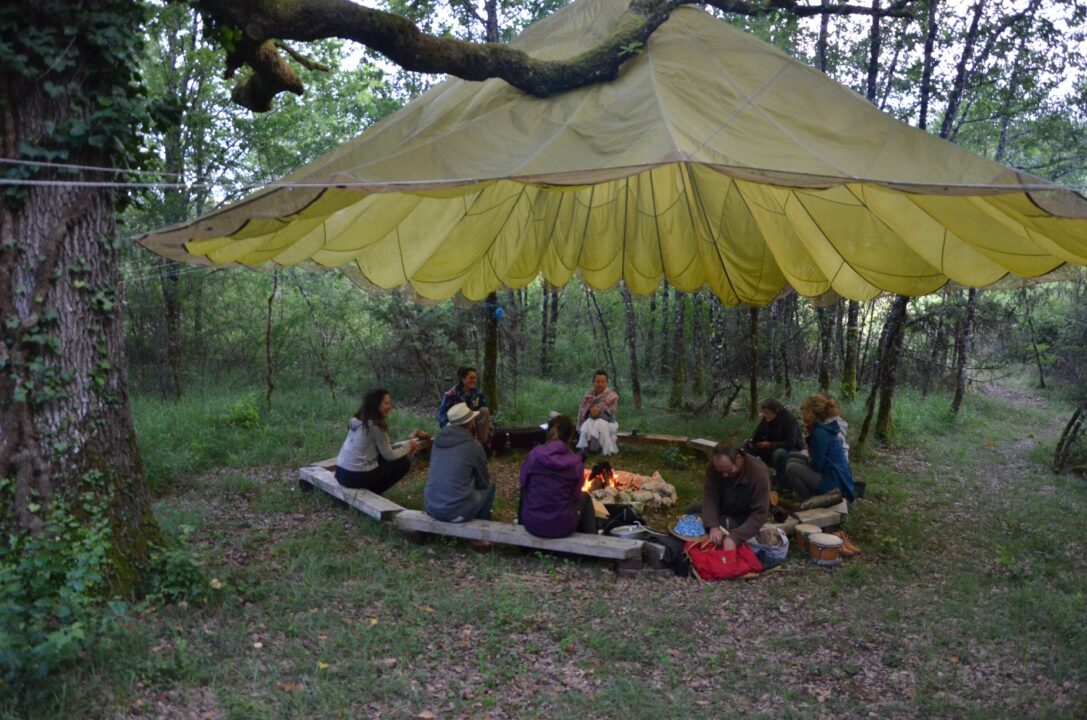 The fire circle
Underneath Grandfather Oak – the oldest tree in the woods – we have created another sheltered area for gathering around a fire. Ideal for story telling, songs, spiritual ceremonies, rites of passage or bush craft activities, the parachute brings a cosy ambiance and the majestic presence of the ancient oak tree holds the space.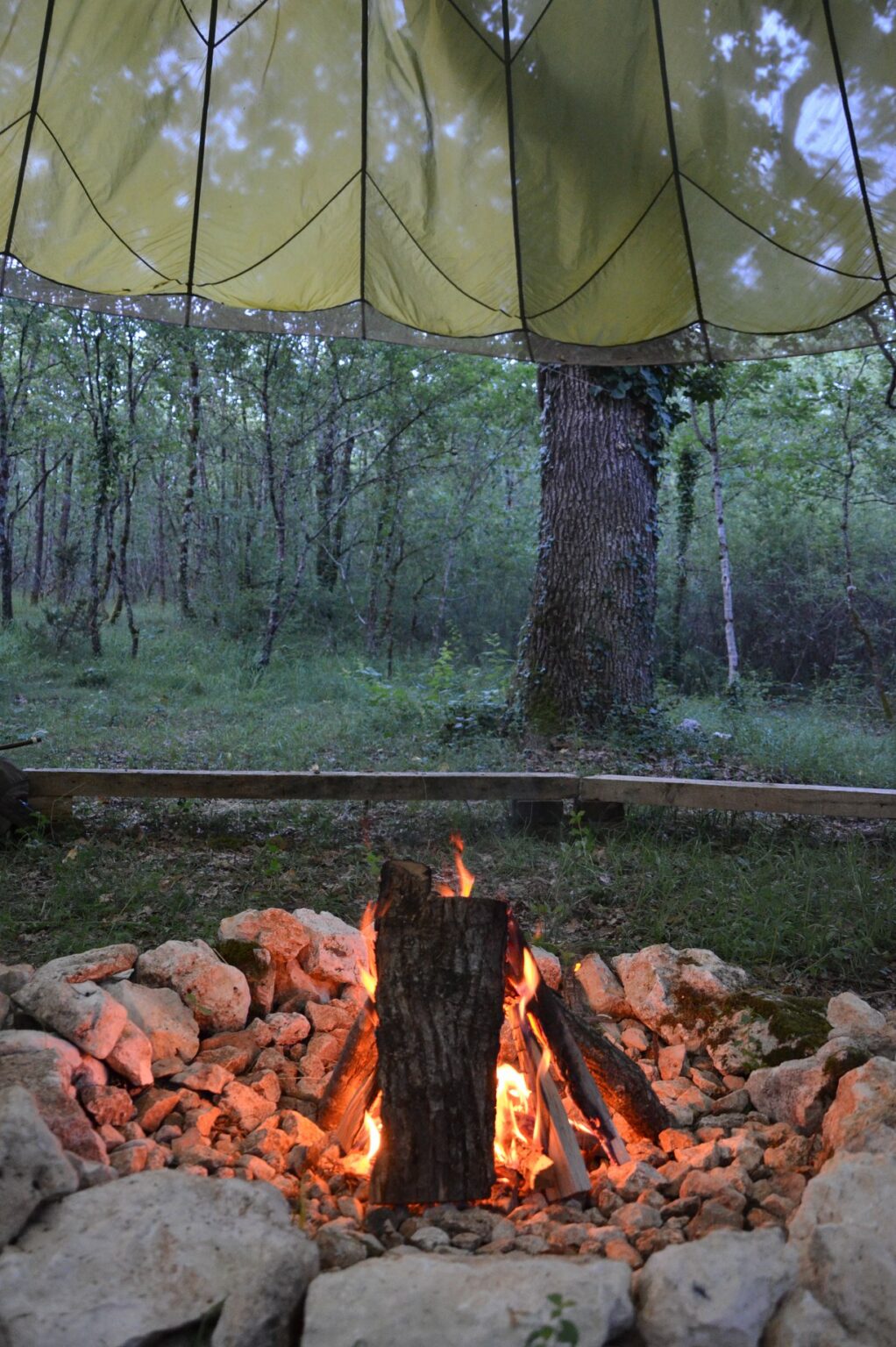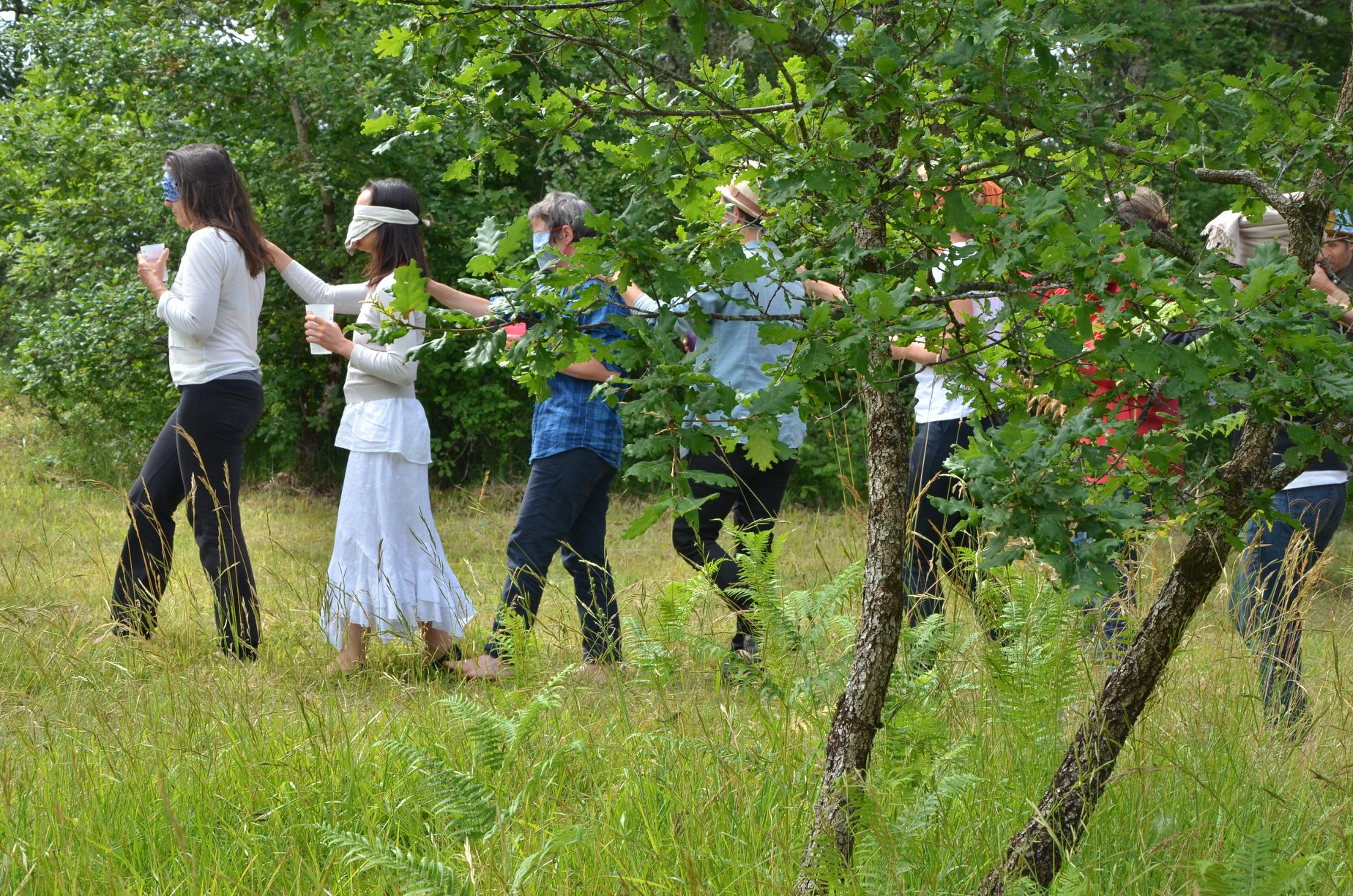 Create your own activities in "Les bois de l'espérance"
Whether it's for holding an event, teaching Permaculture, yoga, relaxation, ceremonies, team-building activities for your company or simply connecting with nature as a family, "Les Bois de l'Espérance" is the ideal location.
Reserve "Les Bois de l'espérance" :
contact@lacloseriedelabeyne.com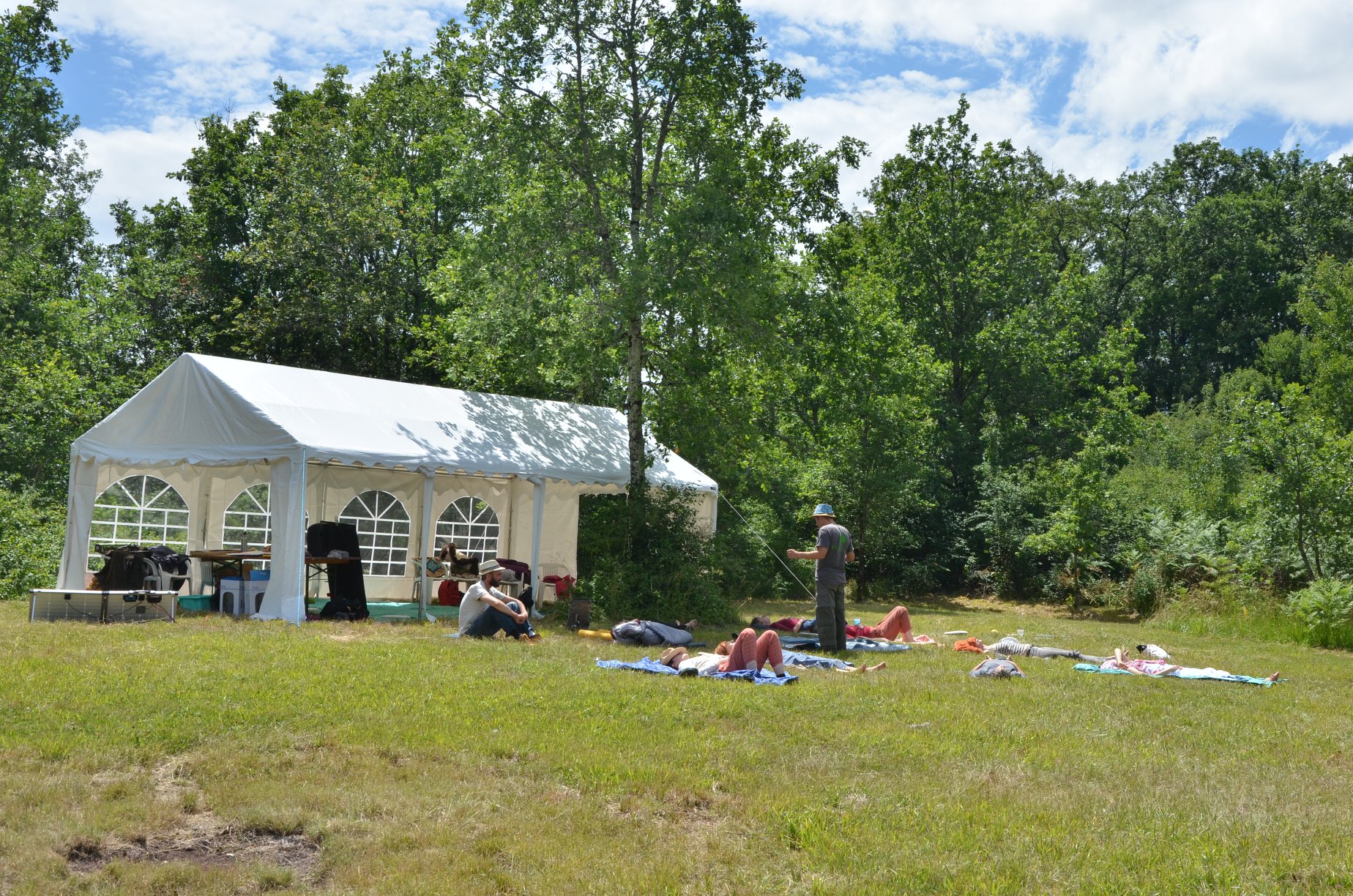 A marquee is available
By reservation, you can rent a large rectangular marquee (4m x 8m) as an enclosed space for teaching or other activities.
contact@lacloseriedelabeyne.com