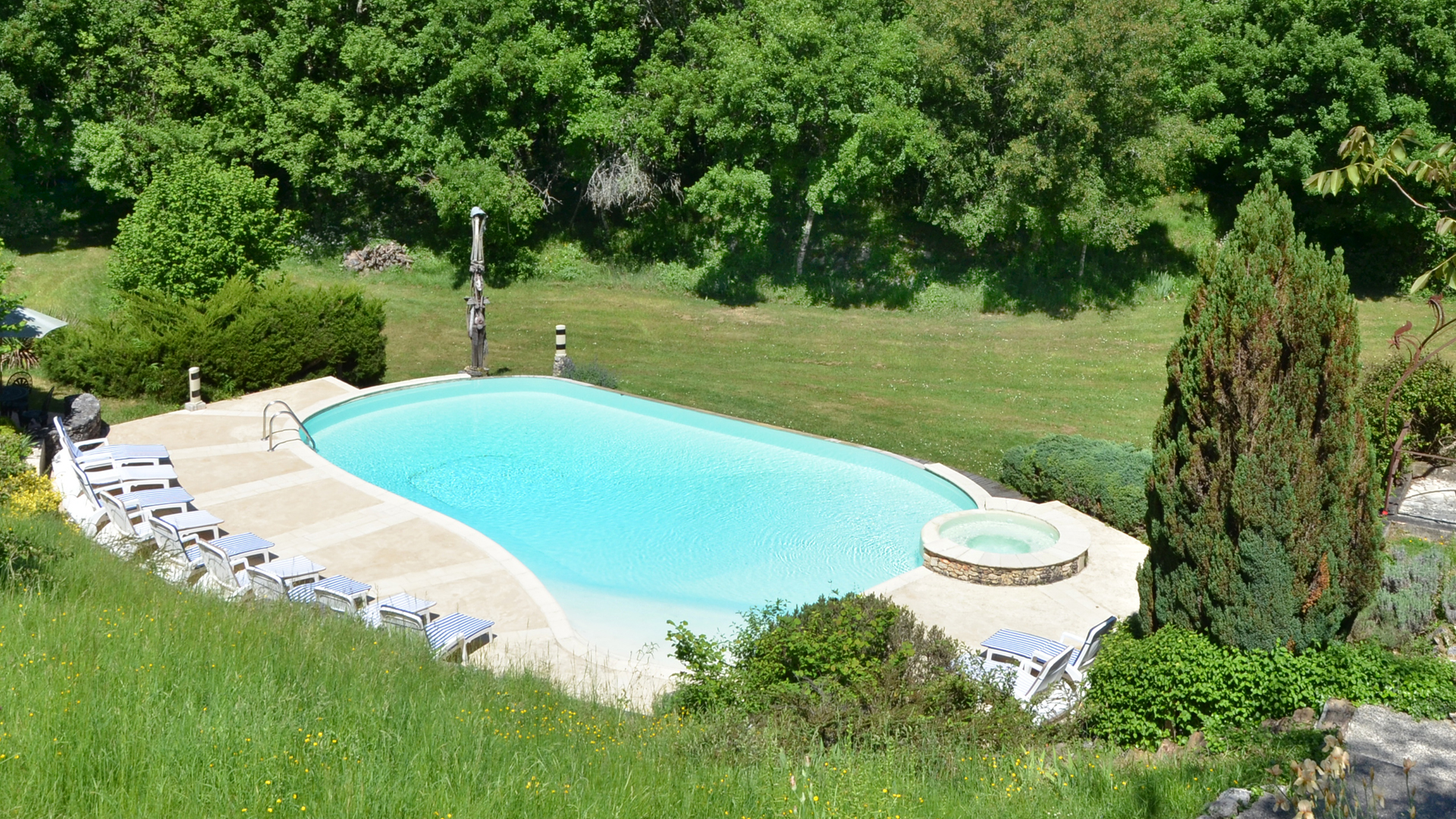 Services, Leisure & Well-being
La Closerie de la Beyne – Gîtes, Restaurant & Well-being
Naussannes | Dordogne – Périgord | Nouvelle-Aquitaine | France
During your stay La Closerie de la Beyne offers you leisure and wellness activities within its 13 hectare estate in the heart of nature. Make the most of walking trails in the woodland, explore the off road bicycle paths, gaze over the pastures for the animals, read a book in a hammock, fly high on the swings, play badminton, boules or ping pong, climb a tree house or simply enjoy a relaxing break in the swimming pool, jacuzzi and sauna.
Vanessa and Vincent are also on hand with advice on how best to discover the region.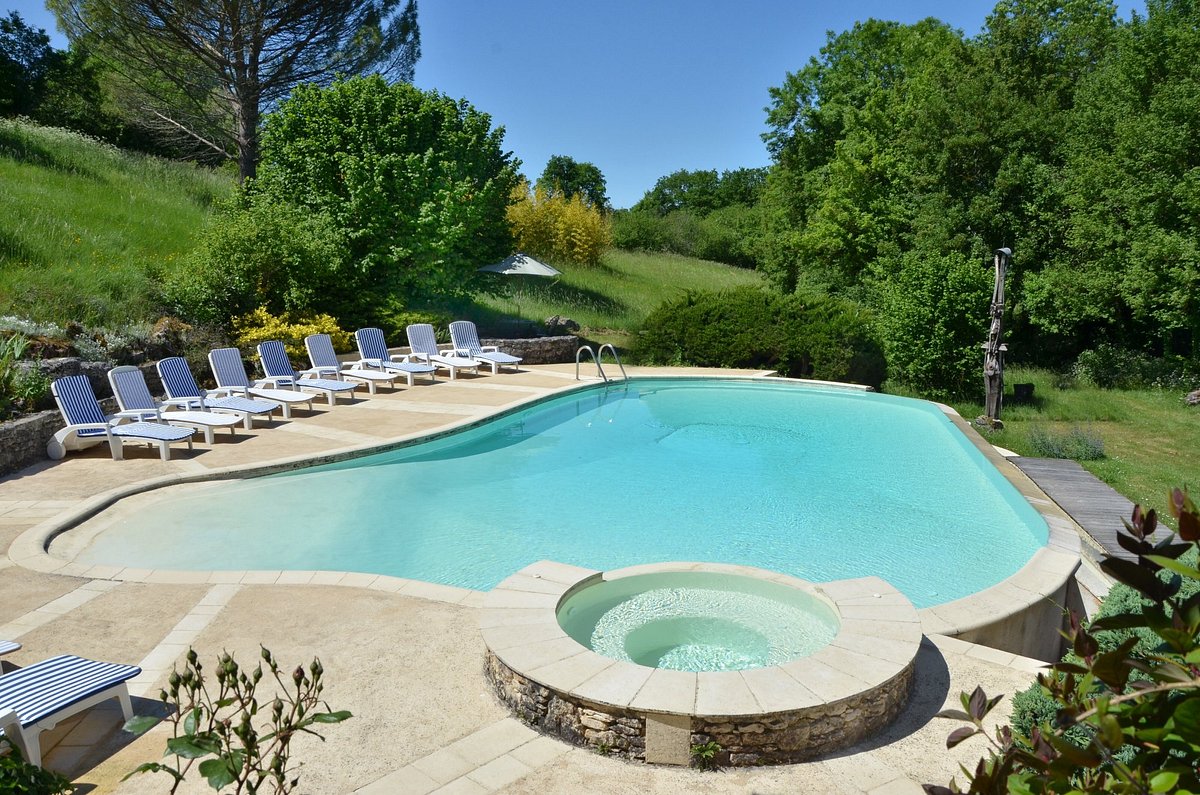 The private swimming pool
Reserved for our residents only, the large swimming pool (10mx5m) and surrounding terrace will allow you to relax, swim and enjoy the Dordogne sun on the deckchairs while listening to the crickets. The infinity pool with waterfall provides a soothing watery soundscape, and the sloping "beach" entry allows little ones the space to splash.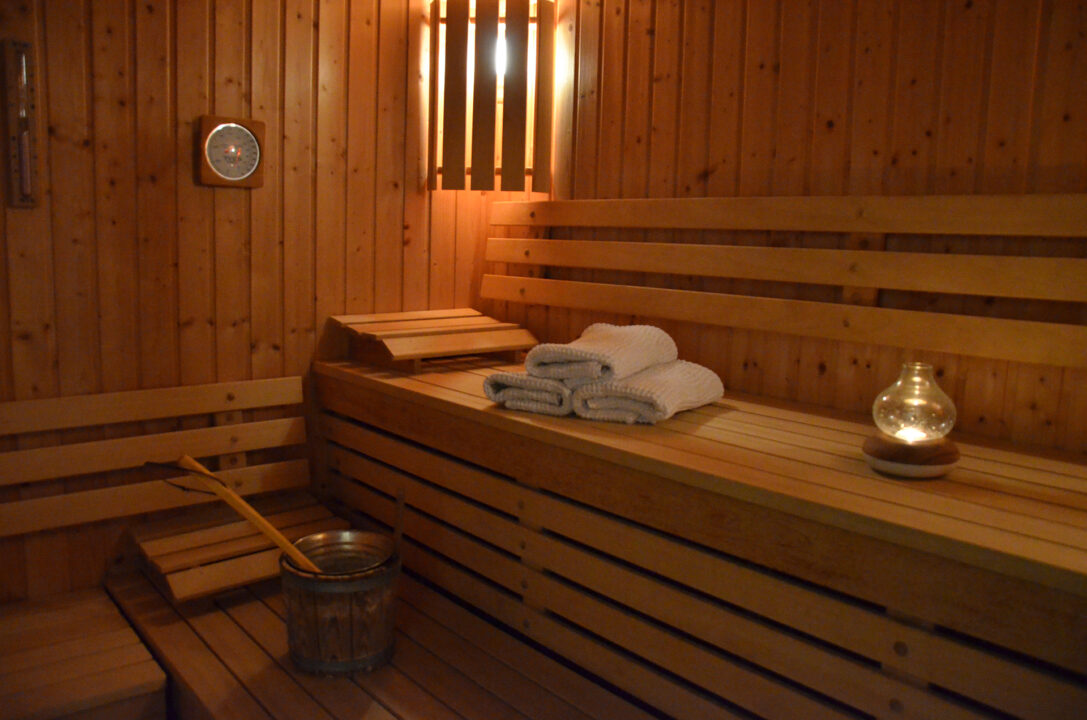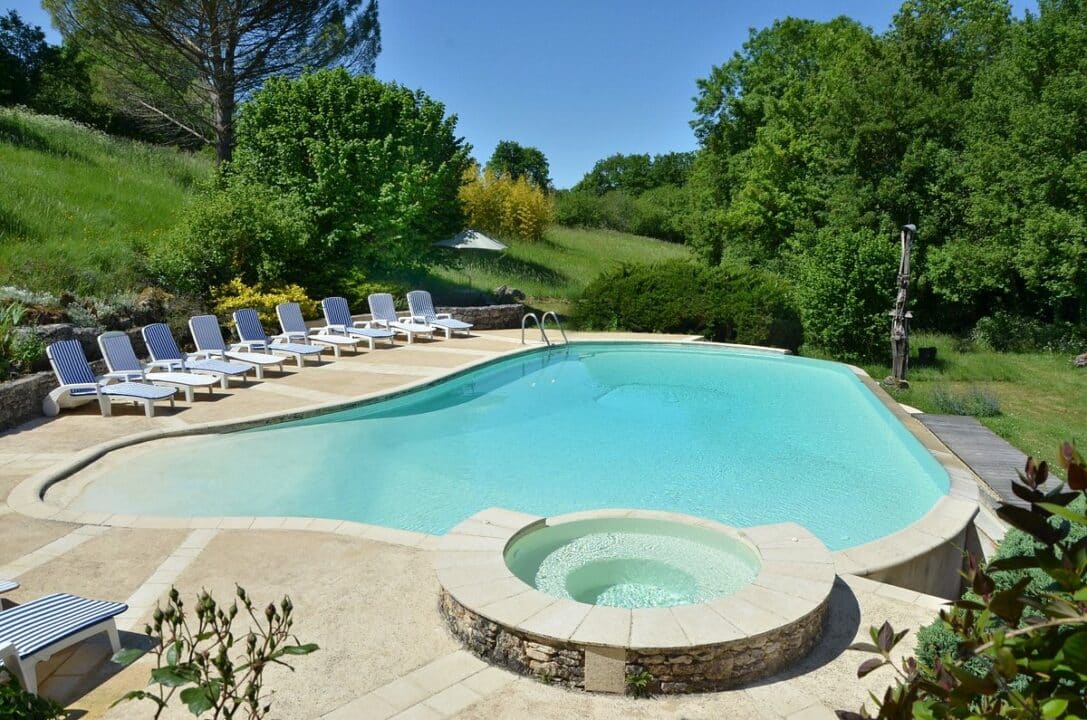 The jacuzzi
Enjoy the whirlpool bath for a relaxing bubbly massage, or to share a moment of frivolity with friends. When switched off, the jacuzzi creates a shallow pool that is the ideal place for babies and small children to gain their confidence in water.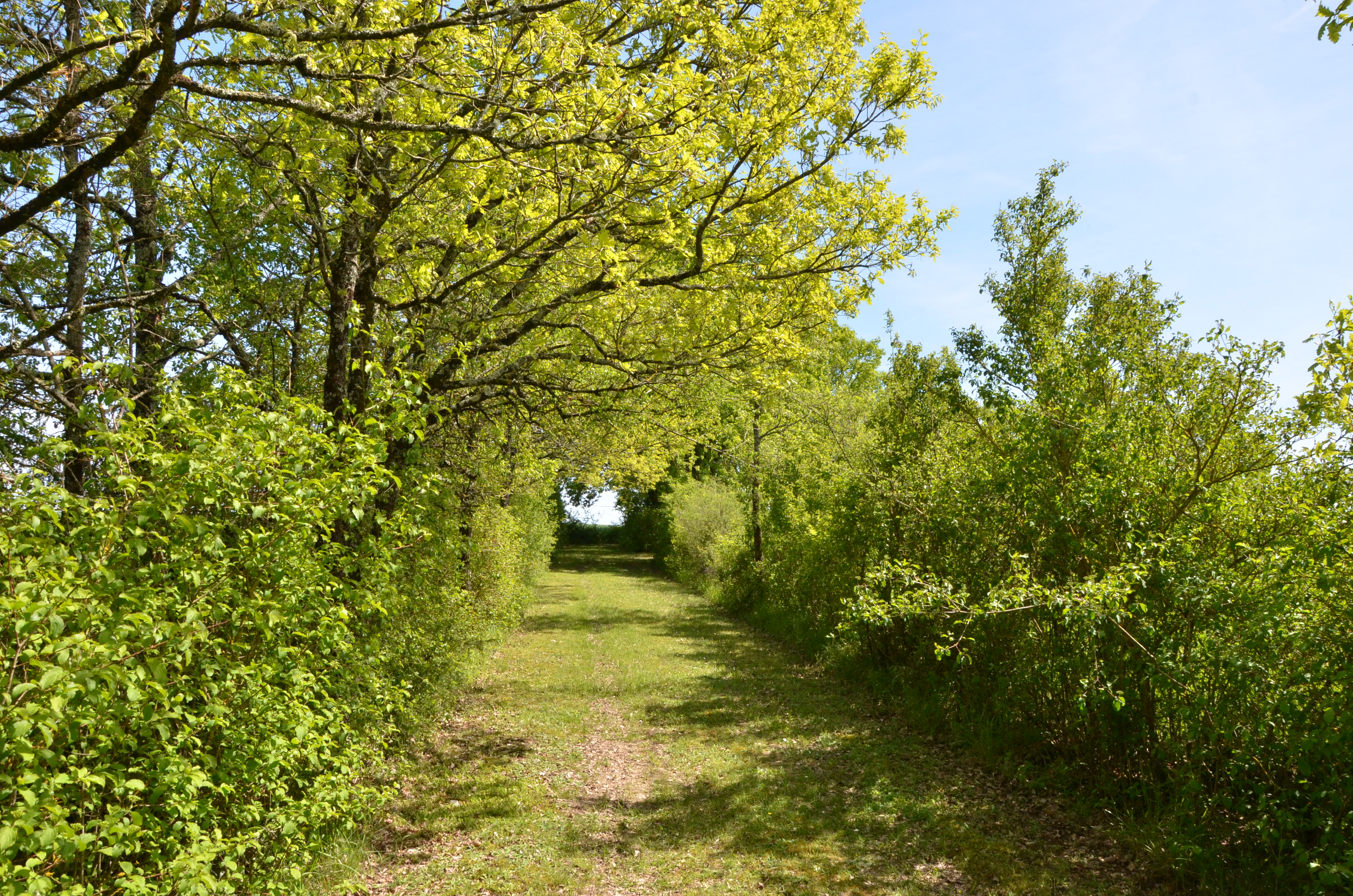 Forest walks
During your walks, if you are quiet enough, you may see or hear deer, foxes, buzzards, hoopoes, golden orioles, woodpeckers… and keen eyes will spot their tracks and traces. Depending on the time of year there is a huge variety of wild flowers including many species of orchids!
At night, if you are lucky, you may see badgers and owls – you will certainly hear their calls.
Meet the animals at La Closerie de la Beyne
Young and old alike will share the land with the four-legged and winged creatures that are part of our family and invaluable members of a sustainable system. We have two beehives, multiple chickens and ducks, four cats (Frodo, Mouse, Sage and Jack), two dogs (Tamar and Ginger), and four horses (Domino, Juniper, Margarita and Beau Beau) who are great producers of organic
fertiliser for the garden and are also fun to play with.
Rosemary is a keen advocate of natural horsemanship and connecting with animals, she loves helping visiting children find their confidence with these gentle creatures.