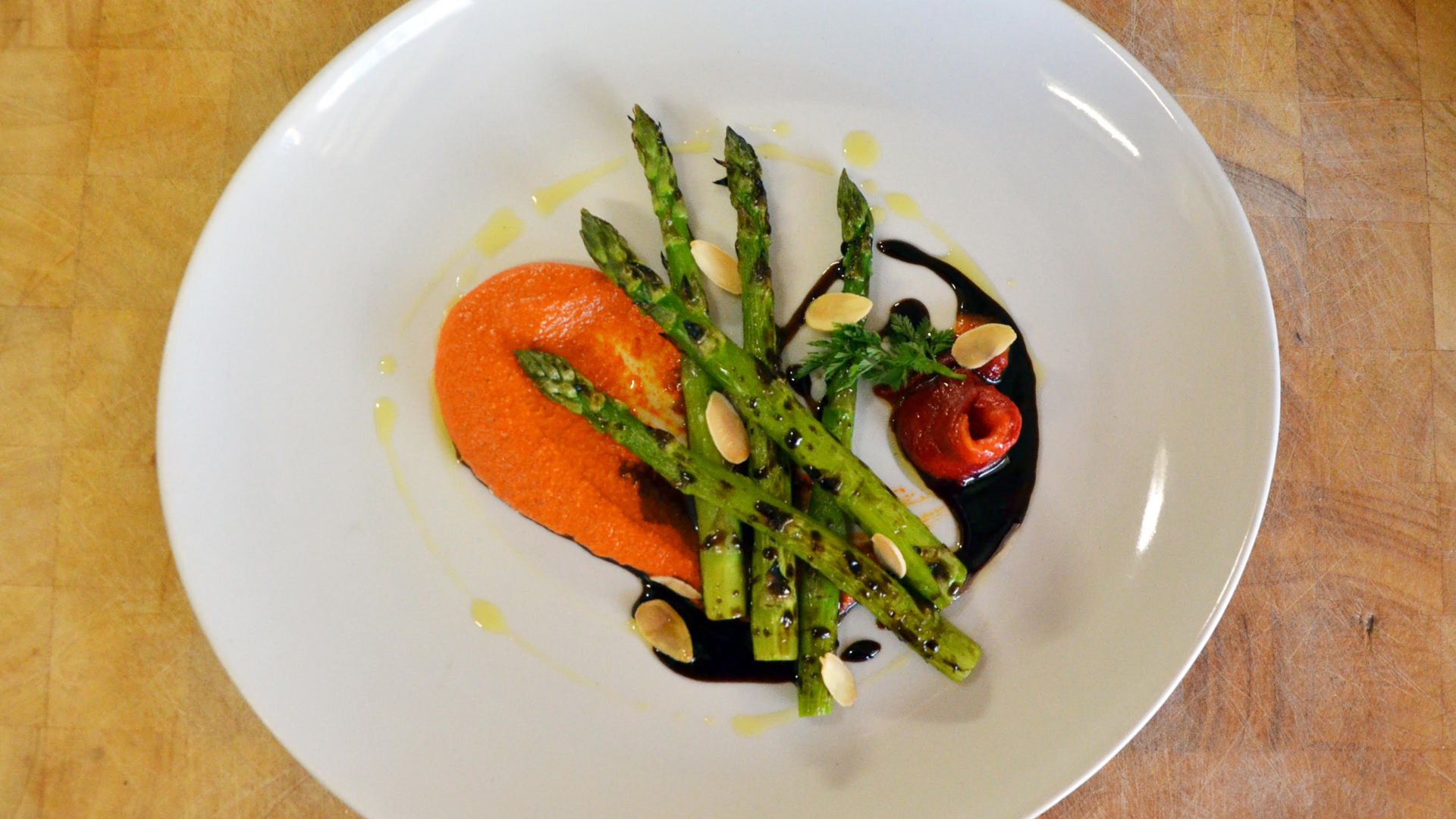 The Restaurant at La Closerie de la Beyne
Naussannes | Dordogne – Périgord | Nouvelle-Aquitaine | France
By reservation only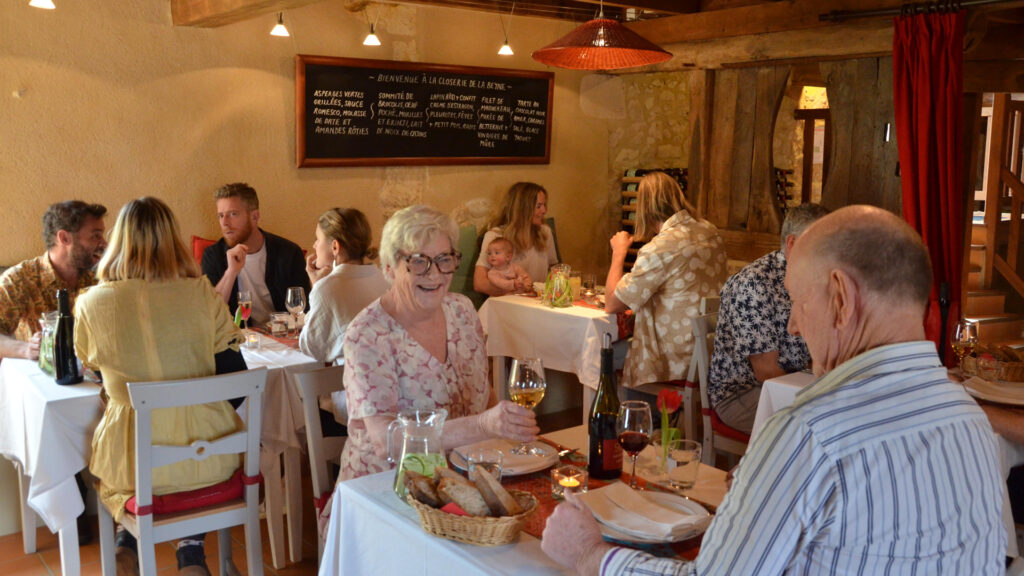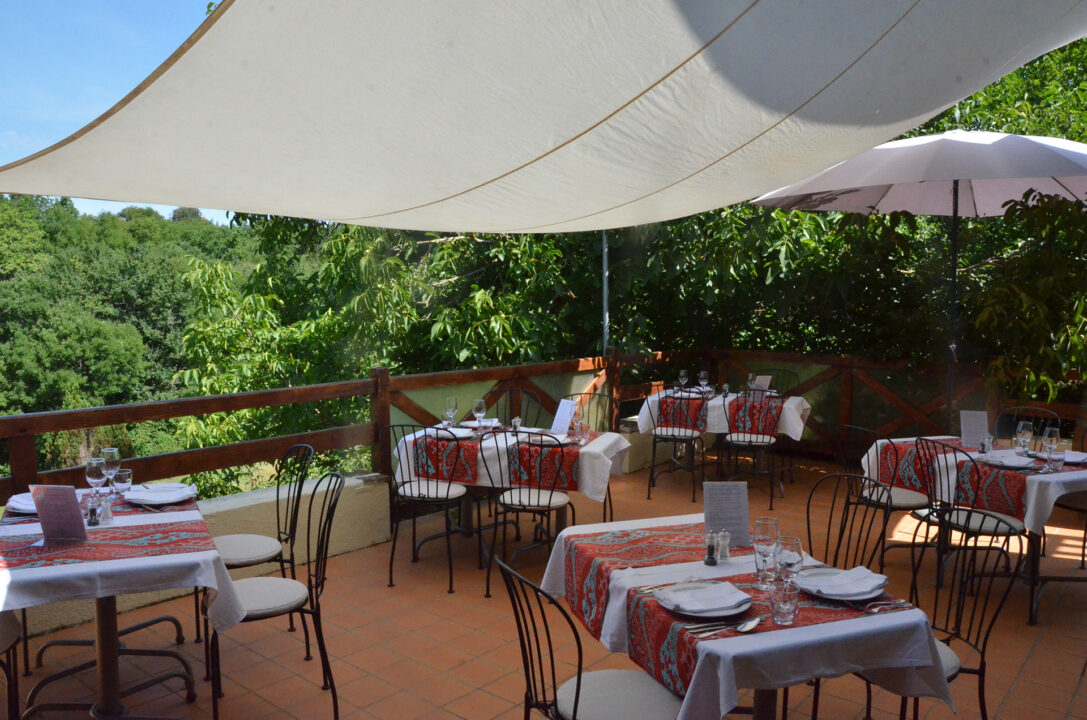 Welcome to the Dordogne!
chef Vincent offers Mediterranean inspired cuisine made with local, seasonal produce.
In a rustic and welcoming converted barn, our restaurant and bar accommodates 20 people inside and another 20 on the terrace with panoramic views down the valley and overlooking the garden and pool.
The family-friendly setting with tree house and swing next to the terrace makes it ideal for groups of all ages.
The set, four course 'chef's choice' menu changes weekly and dietary requirements can be catered to with advance notice.
We also offer a children's menu.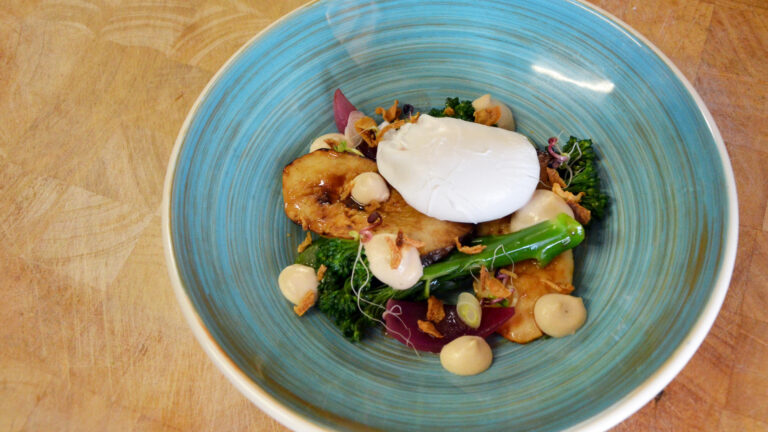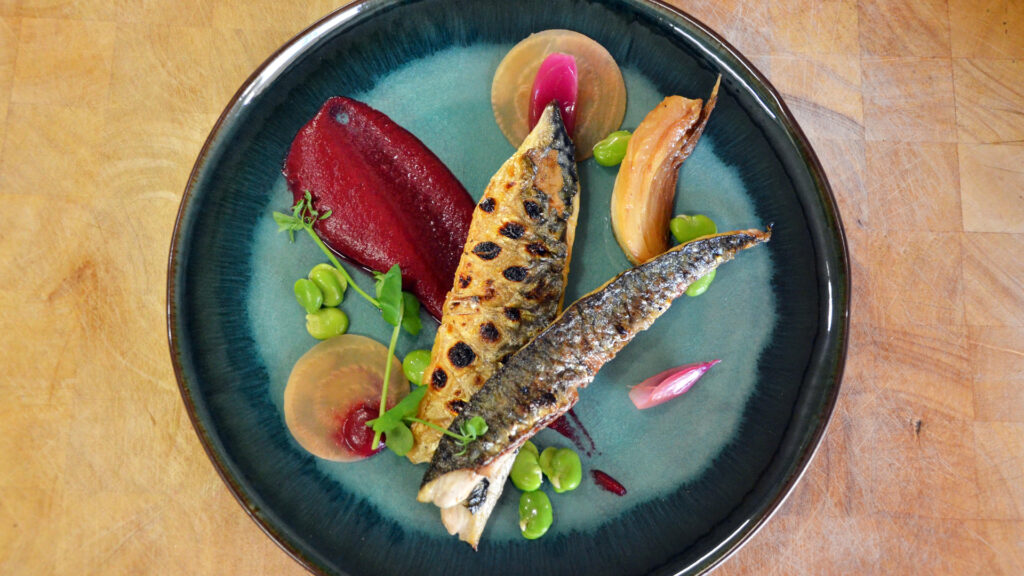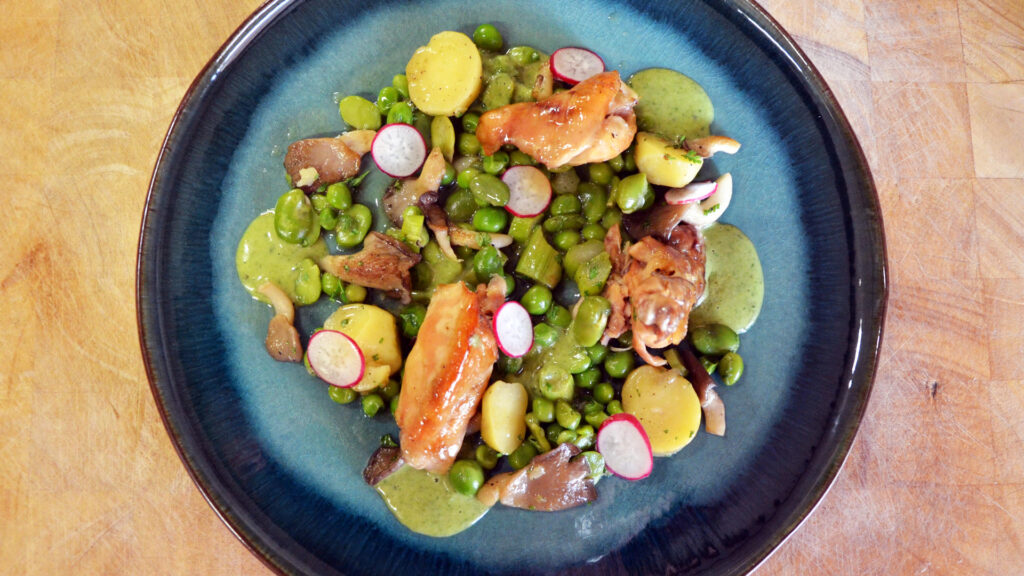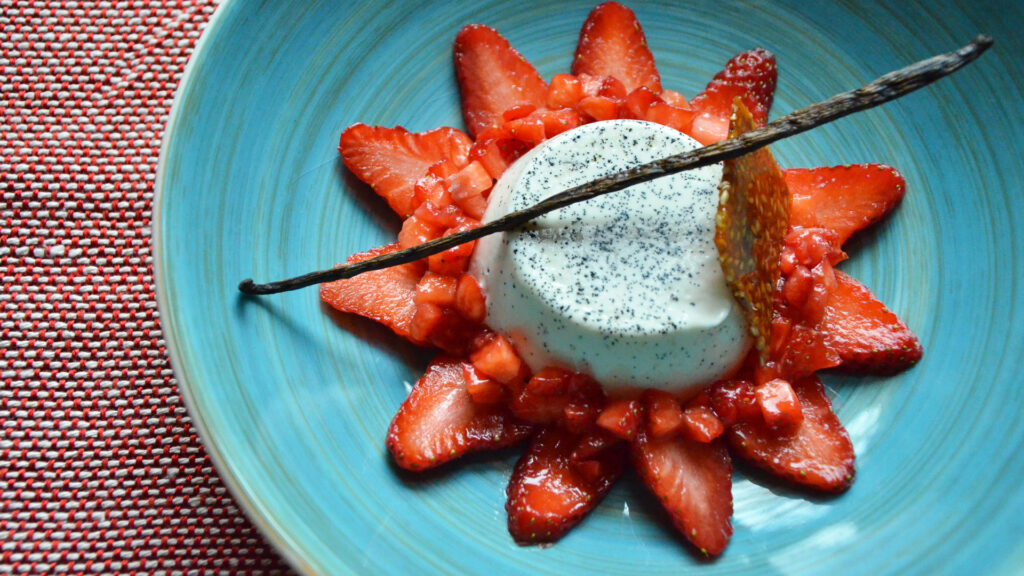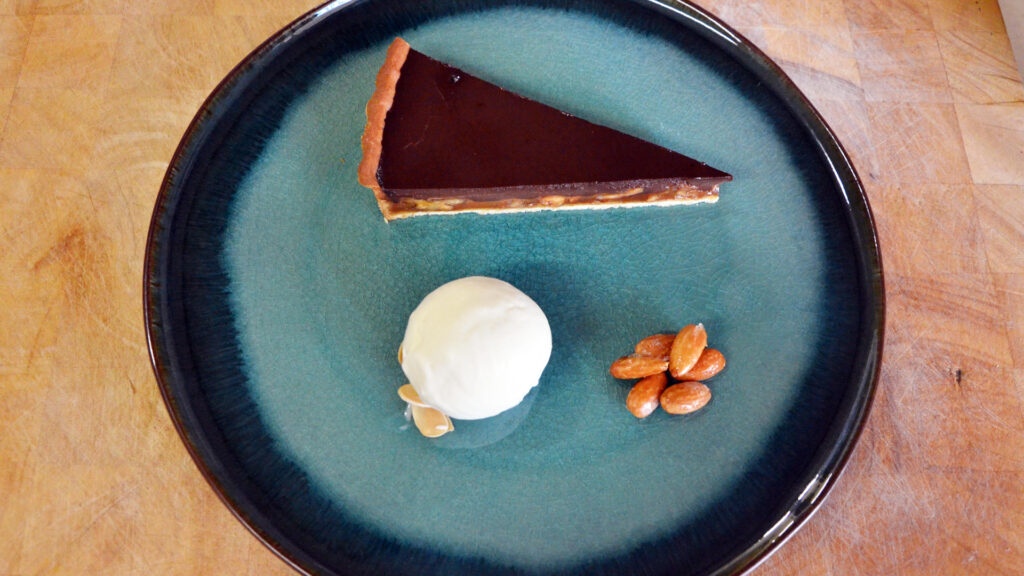 Give pleasure to the gourmets
Offer a Gift Voucher for a dinner for two, or with friends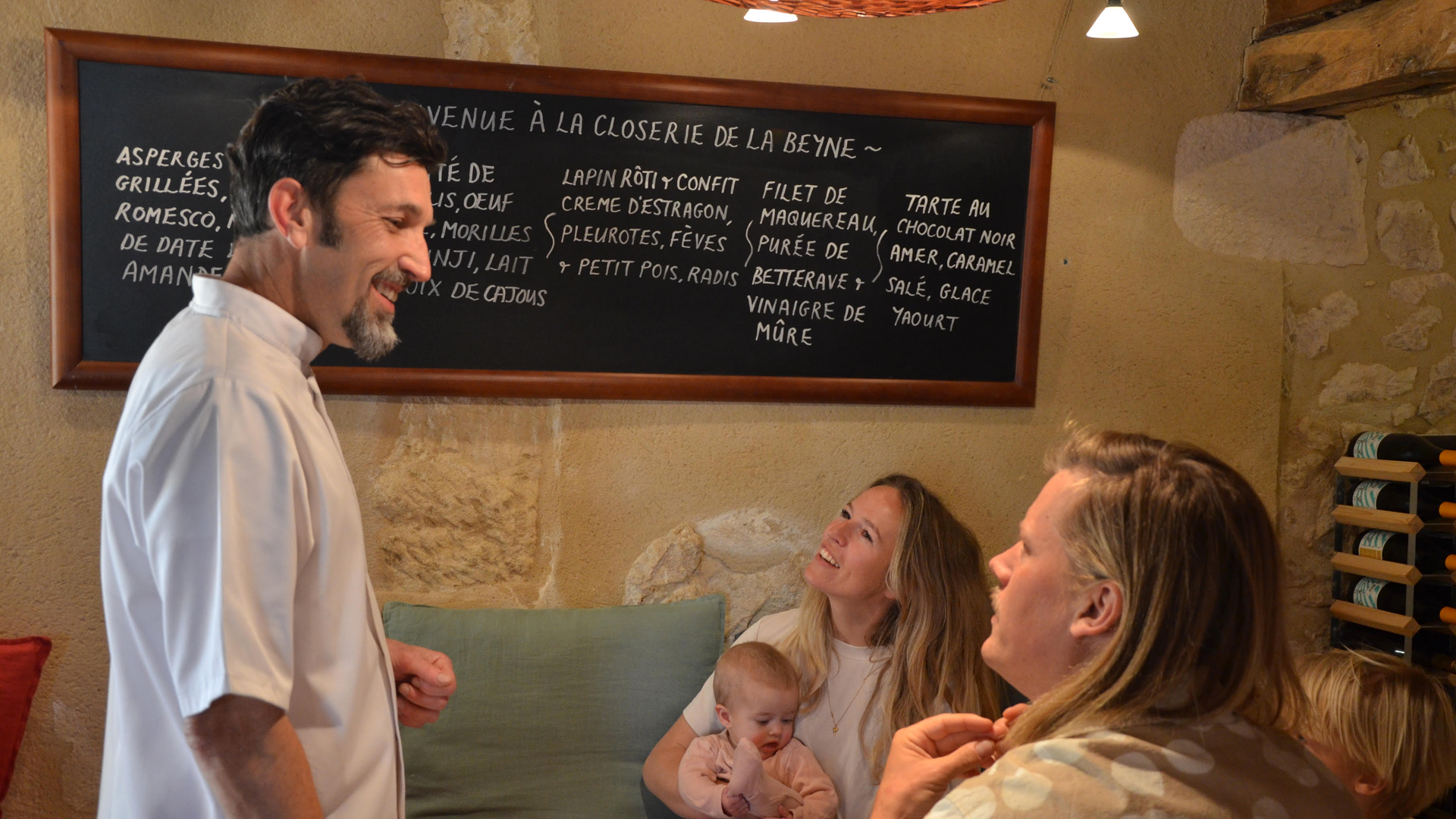 Chef Vincent's kitchen
Trained in France before working in Michelin-starred restaurants (England, Australia), in a villa in Greece, on luxury yachts and finally in Morocco in a Riad, Vincent's cuisine reflects his international experience and his well-travelled palate.
His style has been refined over the years, he now prefers to focus on the best quality local ingredients and thus create simple, beautiful dishes that let the flavours shine.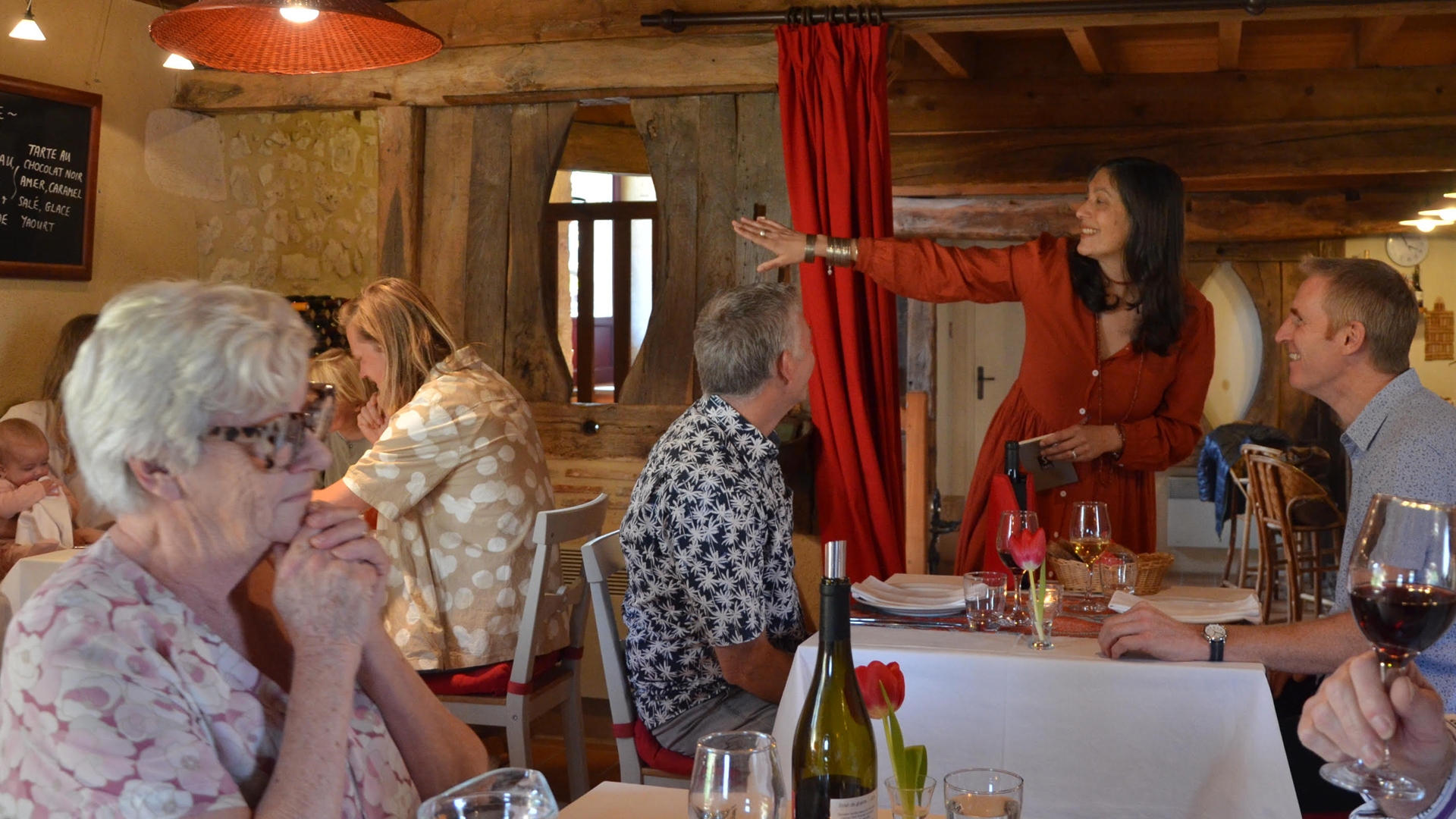 Your hostess Vanessa
With over thirty years of service experience in many high end establishments, Vanessa has worked alongside Vincent for most of their careers, making them an impeccable team. Her warm welcome, knowledge, attention to detail and finesse will make your visit to the restaurant a personal one, where you will be looked after with friendliness and grace. Her passion for the environment lead them both on a path of bringing sustainability into everything they approach.
Isabelle Gomila
20/02/2023
Un veritable regal pour les yeux comme les papilles . Une cuisine avec des produits frais, naturels et qui nous font voyager. Le chef a su restituer dans ses plats les influences gastromomiques de ses voyages. Quelle richesse pour sublimer ses plats. Un petit coin de bonheur qu ´il faut partager. Un accueil charmant en toute delicatesse. Que cela fait du bien de nos jours.... Merci à Vincent et son epouse pour ce delicieux moment.
John Burroughes
01/09/2022
We had a wonderful family meal for 8 of us including my granddaughters, the food and service was exquisite, nothing was too much trouble including special dietary requirements for 1 of our party, The food was incredibly light yet amazing tasty. Put simply we highly recommend La Closerie. JB
Michon van Eijnatten
19/08/2022
Culinair internationaal. Gastvrij. Prachtige locatie
Fromagerie Valadou
14/08/2022
Superbe restaurant bien situé au calme
Ludivine Martin
13/06/2022
Nous avons adoré, tout est cuisiné avec de bons produits frais de façon raffinée. Merci encore
Mireille Mouillac
28/09/2020
Félicitations à toute l'equipe. Repas excellent et service parfait. Adresse à recommander
Accueil , hébergement :que du bonheur.Ne pas oublier le restaurant, un régal. Le Périgord pourpre dans toute sa beauté. Calme olympien . Vraiment un bel endroit pour se ressourcer.
Évaluation Google : 4.8 sur 5, Basée sur 41 avis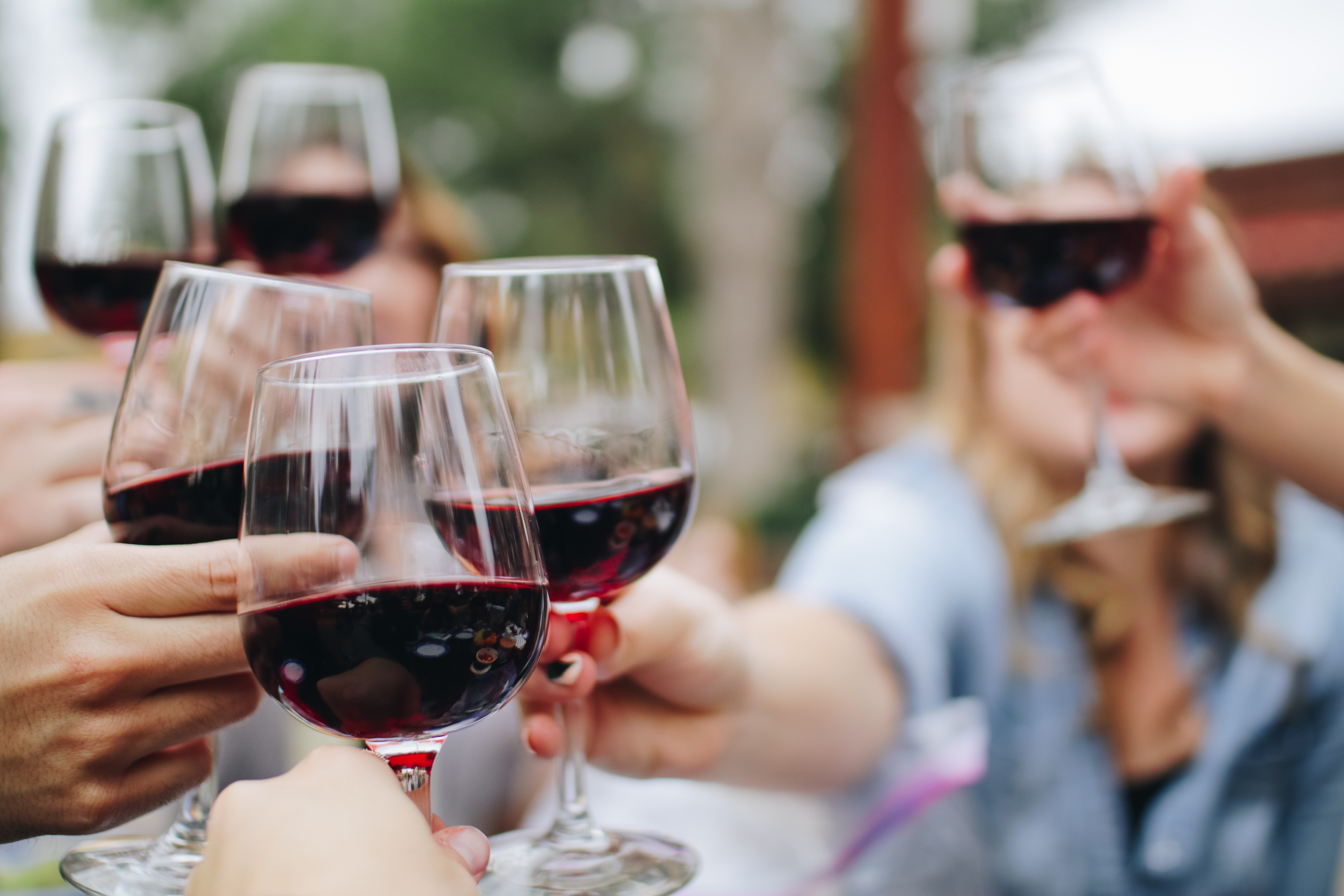 Our selection of organic wines
Hand picked by us after extensive research and building relationships with our favourite wine makers of the region, our wine list focuses on organic and biodynamic wines, sourced from within a 30km radius of here. We taste tested the wines to match with the style of Vincent's cooking, and also stock a range of natural, non sulphite wines.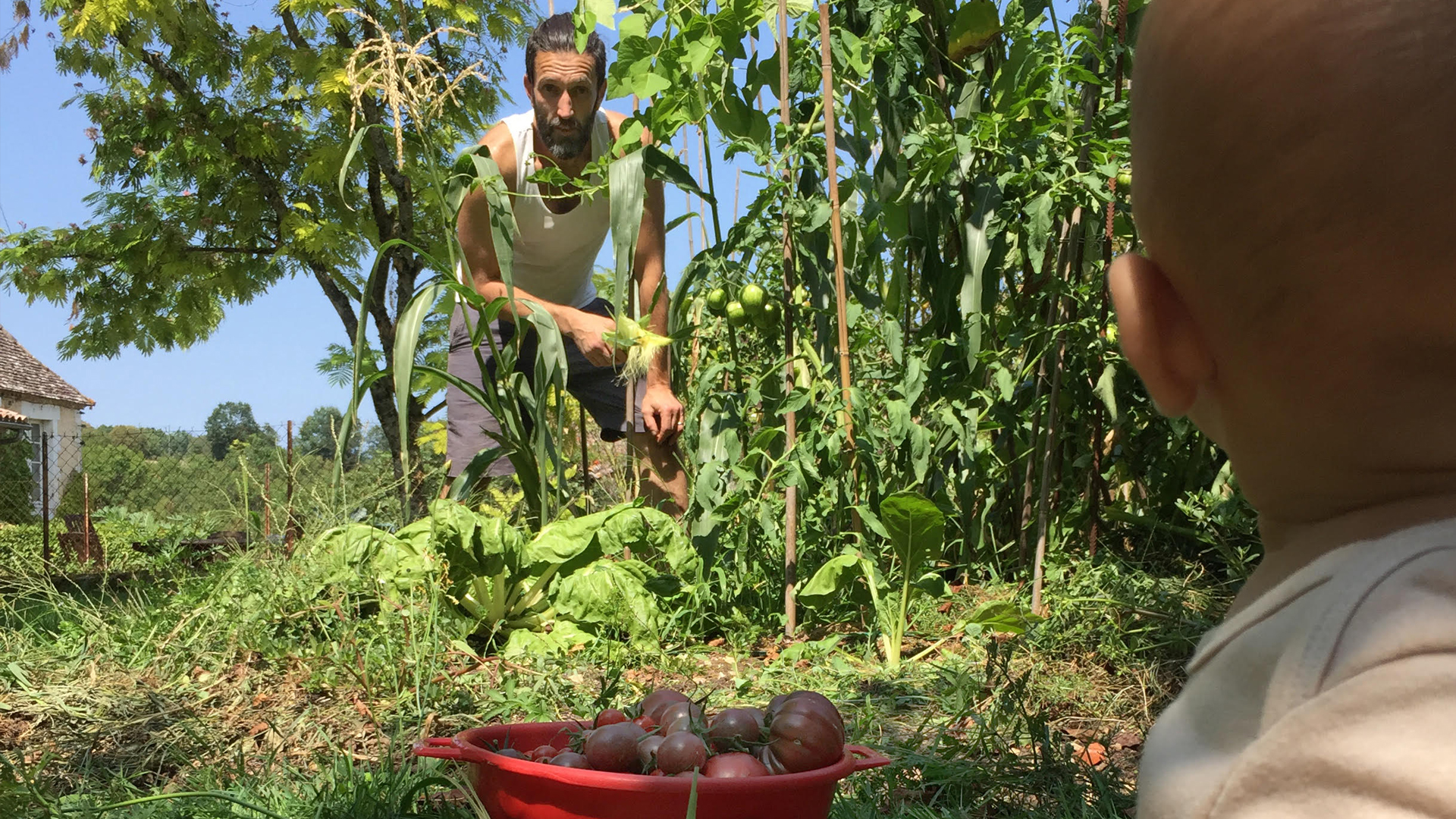 A sustainable approach
By focusing on organic, seasonal and local produce we minimise the impact of the food we serve you. We complement this by sourcing ingredients from our own organic vegetable garden, fruit and nut trees, summer truffles and wild foraged plants when there is an abundance around us.
Our Permaculture food forest will soon be producing a wide variety of ingredients which will allow us to rely more on the produce of our own land.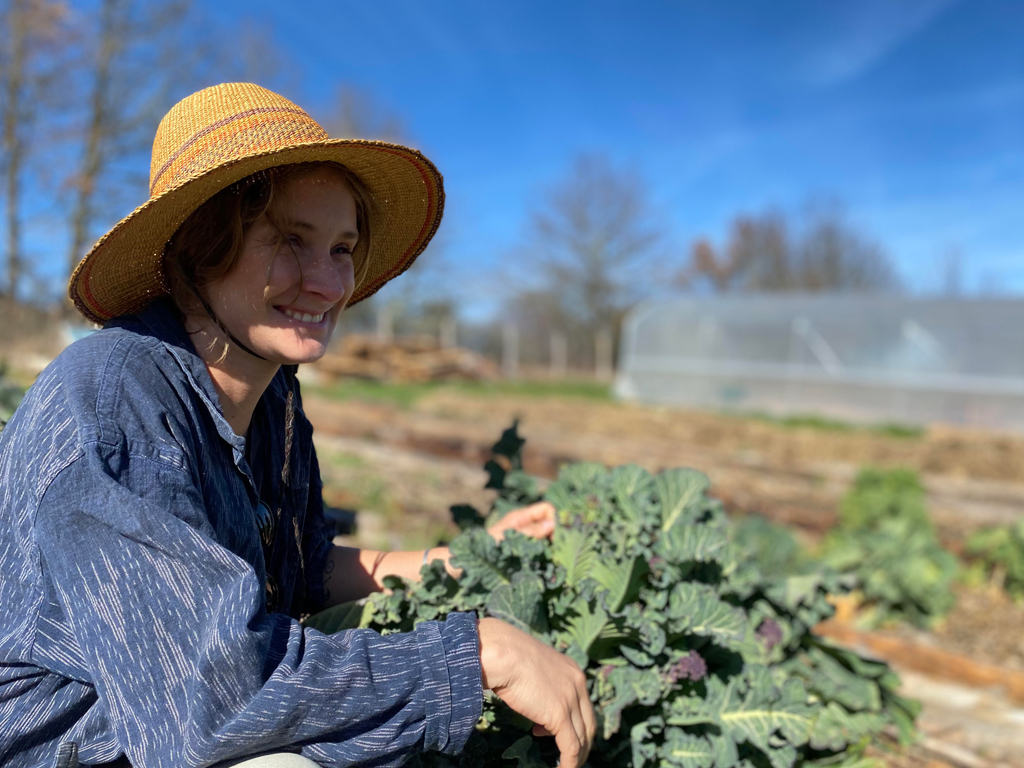 MARKET GARDENER, LOCAL PRODUCERS, BAKER, BUTCHER…
For Chef Vincent's cooking, we prefer to support local producers. Our market gardener Millie Dominy at Ferme L'Apogee delivers us quality seasonal vegetables, grown organically using Permaculture techniques from heirloom seeds.
We also stock Ferme L'Apogee's natural wines in the restaurant and offer their vegetable boxes for delivery to our gite guests. Our baker is the best in the area, Mamy Clafouty in Beaumont-du-Perigord. Our meat is from a variety of local providers, including game from our neighbouring hunters.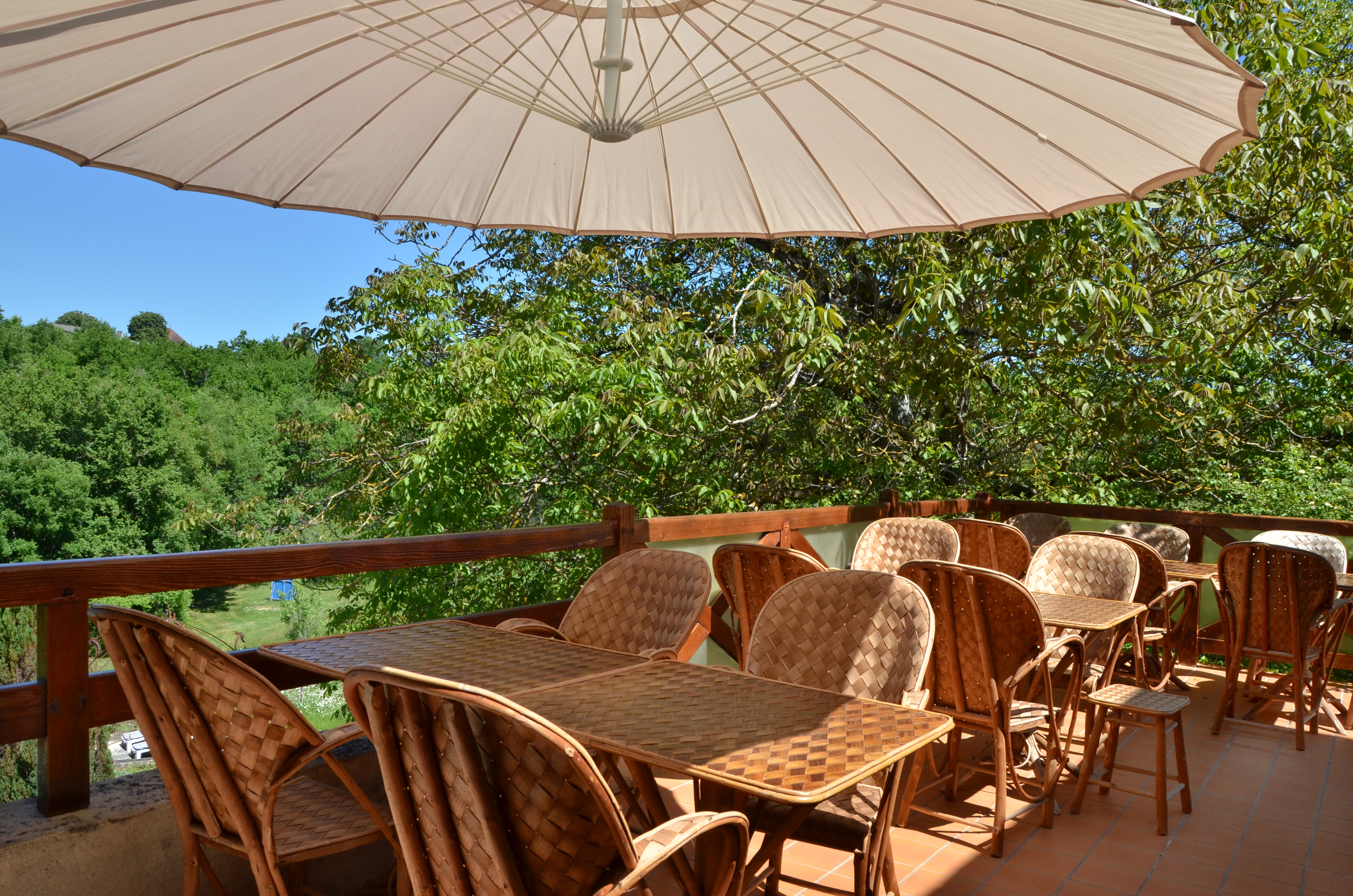 Privatize the Restaurant at La Closerie de la Beyne
At any time of the year and enjoy a magnificent setting for your private events, contact us:
contact@lacloseriedelabeyne.com